We have joined Ottawa's Love Local Delivery(LLD) to bring you our delicious authentic Indian Cuisine. ​​ They deliver within 5 km from the restaurant between 11am to 8pm. Our 5km delivery zone is Westboro, Britannia, Bayshore, Centrepointe, Carlingwood and Qualicum. There is a delivery fee of $5. Note: LLD can deliver outside of the delivery zone for an extra fee. Call us at 613-726-6955 to learn more.
Ready to order through LLD? Yes! Next, call us at 613-726-6955 to place your order by phone and confirm the time you want the delivery:
613-726-6955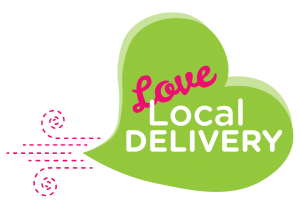 Our popular Vegan items: Papadum, Onion Bhaji, Vegetable Pakora, Alu Sag, Egg Plant, Alu Gobi Masala, Vegetable Curry, Tarka Daal, Okra, Veg Fried Rice, Matar Rice, Tandoori Roti and Besan Roti!
Heads up - All items are gluten-free except Vegetable Samosas, Samosa Chaat, Chaat Papri, Naan bread and desserts.